This past Saturday we went to my aunts farm just outside of town. We brought our little dog Michi so he could meet his first ever farm animals. One of the dairy cows, Feta, came up to greet Adam and Michi.
This was very healing for Adam. He glowed the rest of the weekend! Animals see only Love, and they don't judge us by what they see.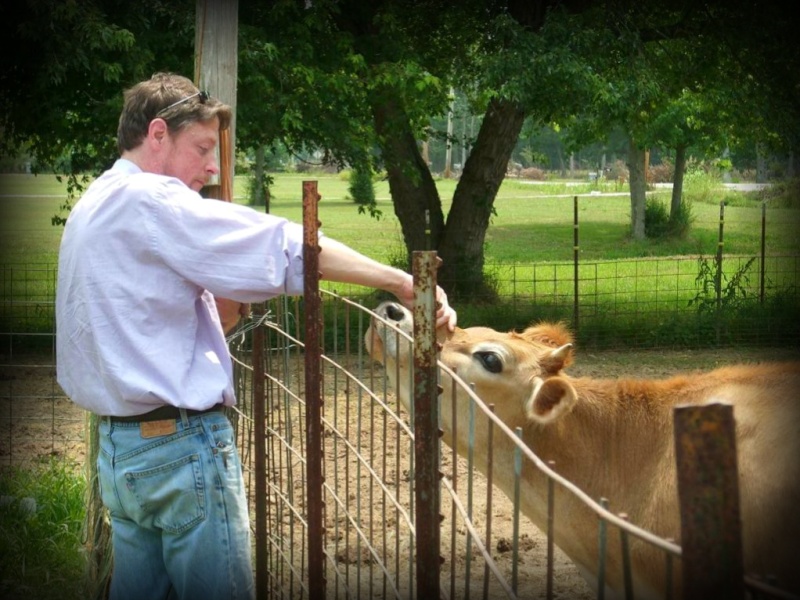 A better picture of Michi with his daddy.