Hey all,
Just signed up so new to this forum and looking through the topics it looks like I'm going to enjoy it! Anyway, I have a question:
I had a Selenite crystal wand delivered to my home (I know many people would say not to do that but it's done now) and I'm not sure about it.
On the one side it looks all nice and shiny and well cut and polished, as you can see in this picture: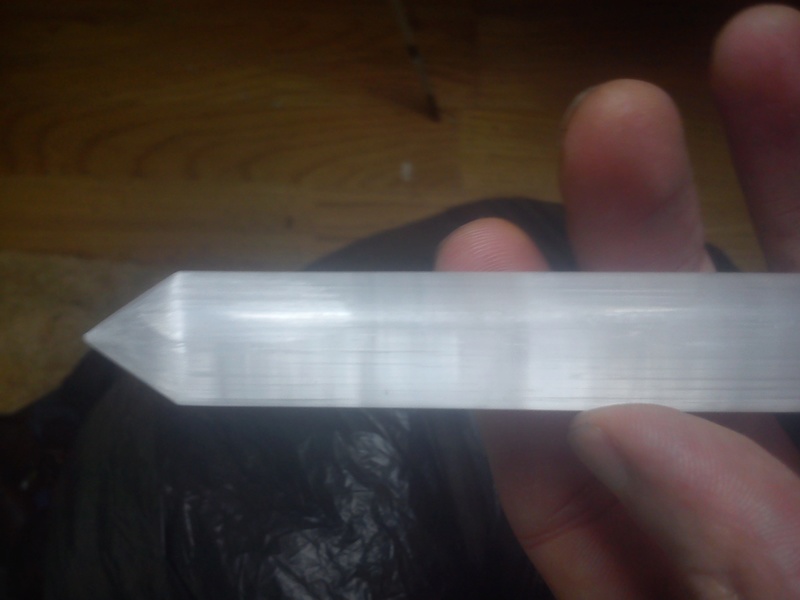 However, on the other side it looks as though the inside has been damaged or the interior has shattered or something, as it looks quite rough. It seems to me that it looks like it's been dropped and landed on that side causing damage inside it. I have, however, been doing some reading and saw something about certain crystal wands having a rough edge on one side so I'm not sure if it's supposed to be like this or not.
Here is a picture of what the other side looks like: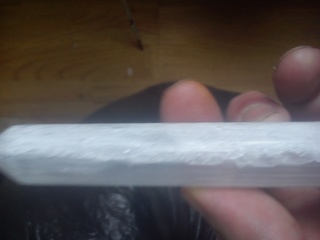 Can anyone tell me if this is how it's supposed to be? Is this a standard thing, or am I right in thinking that this has been dropped and damaged?
Thanks in advance to anyone who can provide some information on this.